A class code allows players to connect their accounts together for our multi-player mode and connects them to their educator's account.
How do I create a class code as an educator?
1. Create an educator account on Dreamscape. If you need help creating an educator account, please view our article: How Do I Create an Educator Account?
2. View an existing class or create a new class on your dashboard. For additional information on the educator dashboard, please visit our article: How to Navigate the Educator Dashboard.
3. While on your dashboard, select the class you would like to view your class code for. Every Dreamscape class has a pre-generated code!
4. Once you have selected your class, select Students on the left side of your screen and you can see your class code as highlighted in the screenshot below.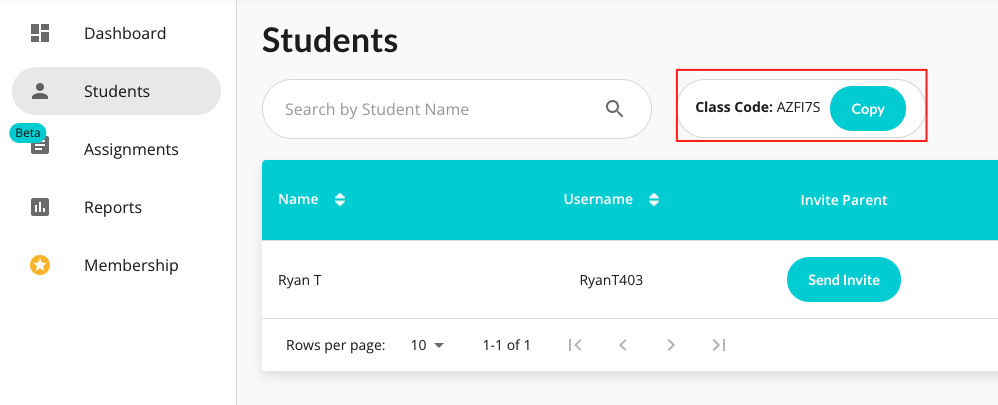 How to connect a Dreamscape account to an educator account.
1. Have your student sign in to their Dreamscape account.
2. Click on the Menu tab at the top of the screen.
3. Click on Update Class Code in the bottom right corner.
4. Have students type in their class code and click Submit.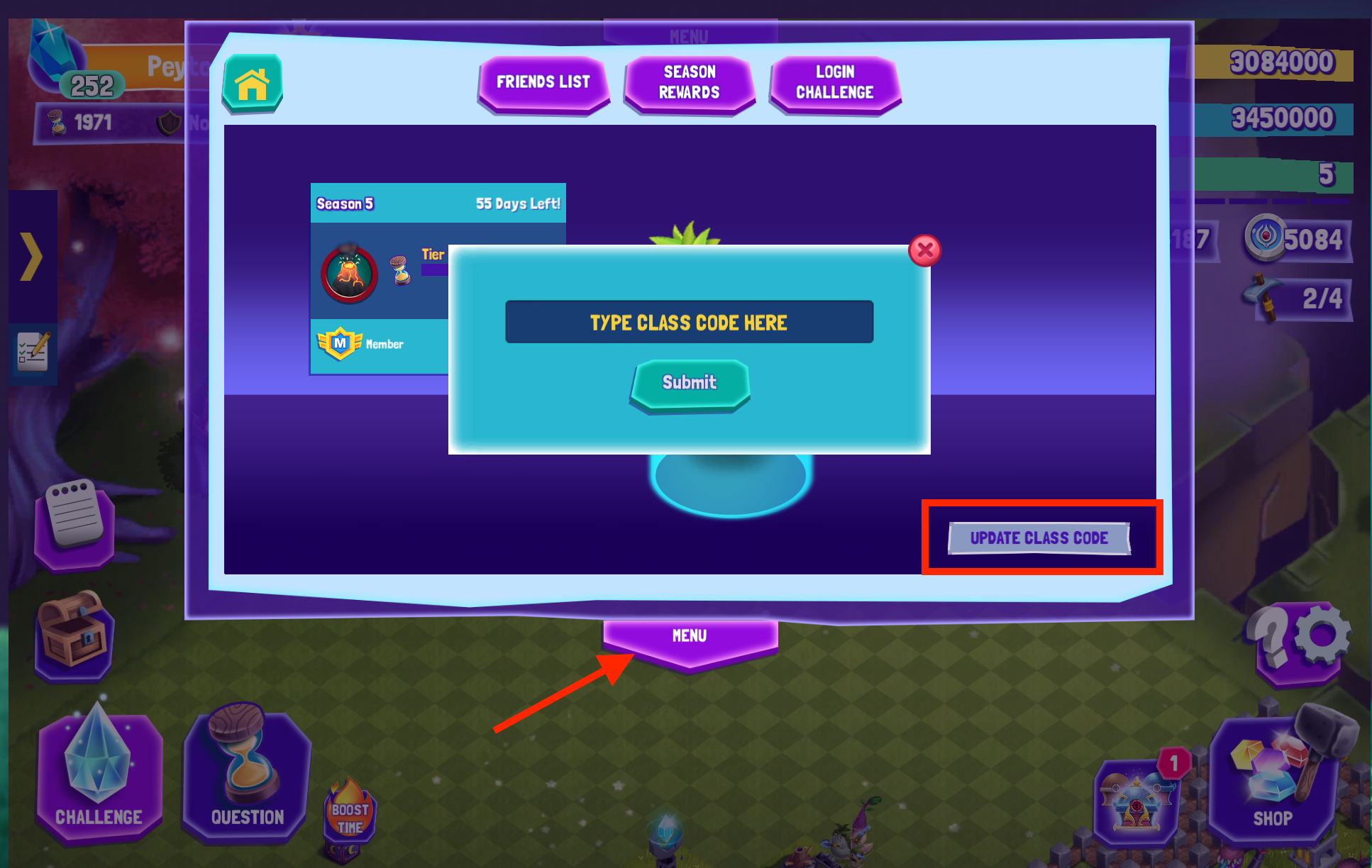 Note: When a student is added to a new class they will ONLY see the classmates and class leader 
board from the most recent class they have joined.

If you have any questions or concerns please see our FAQ or email us at support@shoelacelearning.com