Test Prep can be Assigned from your Assignments Calendar
What is Test Prep in Dreamscape?
A teacher may assign a Test Prep assignment to a class for students to receive passages and questions aligned to your state's standardized reading test. Students will receive passages and questions through normal gameplay and can check their progress in the assignment progress bar on the right hand side of their question window. The assigning teacher can view student progress from our assignment tool.
How do I assign Test Prep?
1. Sign in to your Educator Dreamscape account.
2. Choose the class you are making the assignment for.
3. Select Assignments Calendar.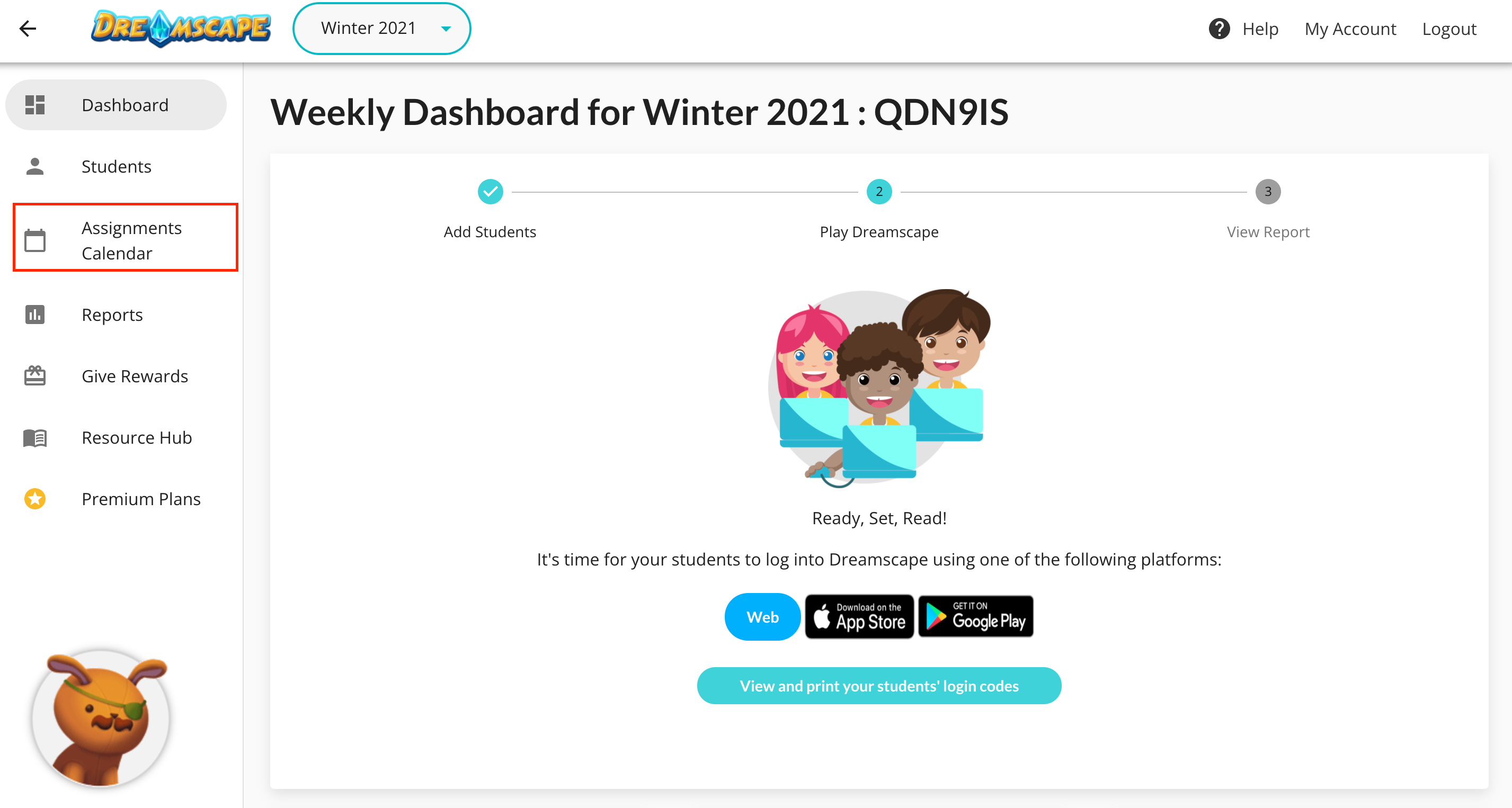 4. Select Assign Test Prep.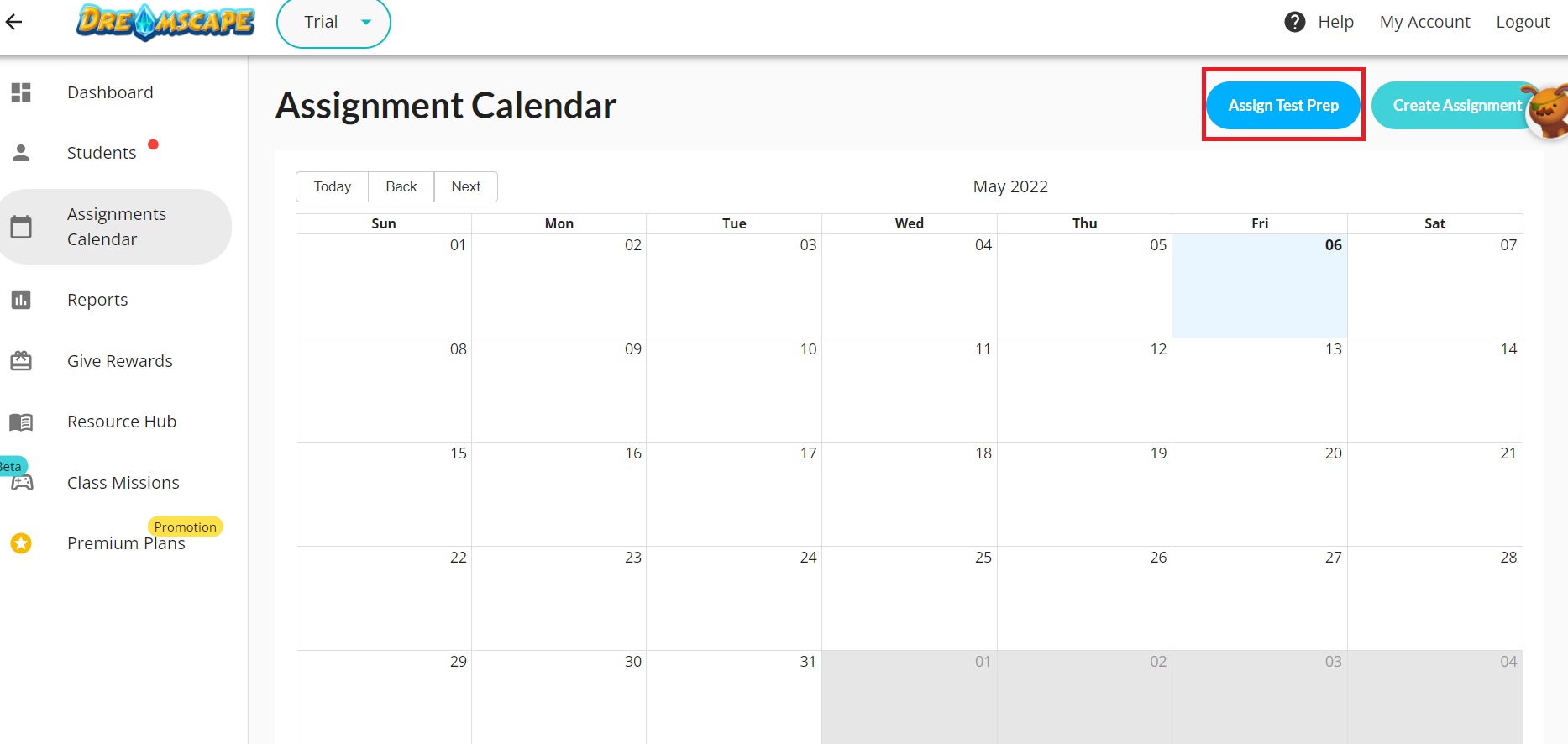 5. Select your state/province.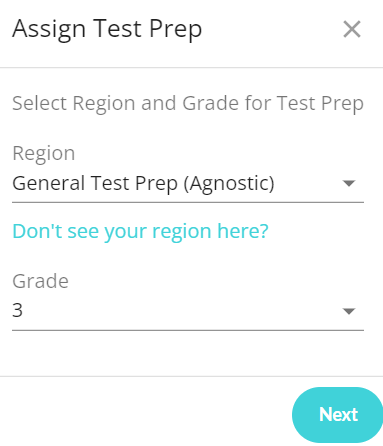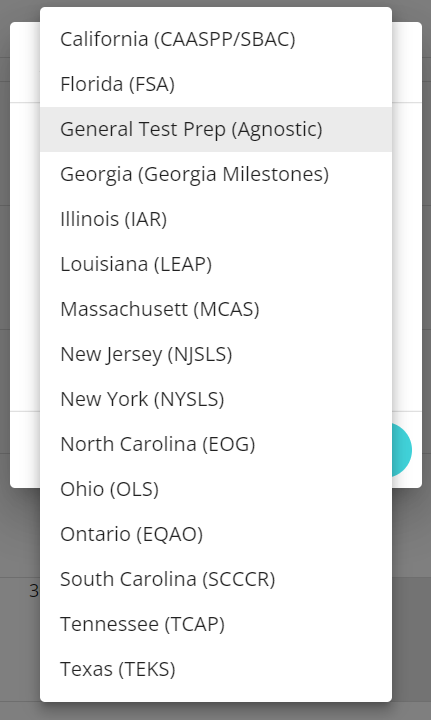 Note: If you do not see your state/province listed, select 'Don't see your region here' and type in your 
state/province's test prep. We will take it into consideration as we build on our content.
6. Select the Grade and then Next.
7. Now you can choose which level of difficulty of Test Prep you would like to assign. Click on 'Description' to get a better understanding of what is included in each level of Test Prep, how to use it most appropriately, how long it might take a student to complete it, skills covered and also alignment to your state standards.
8. After you've made your choices, click Next.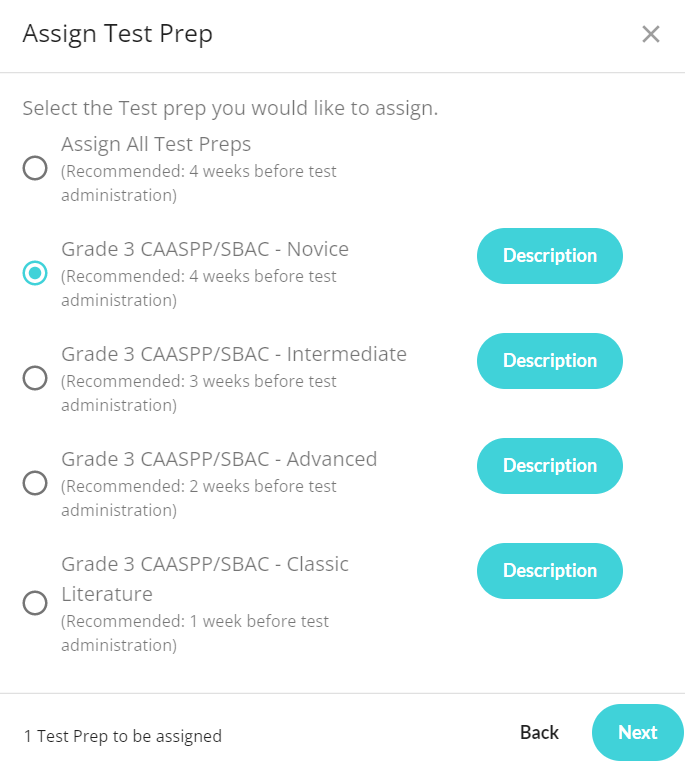 Note: Intermediate, Advanced and Classic Literature Test Prep Assignments are only available for 
Premium account holders
9. Select the students to receive this assignment. You can select the entire class or individual students.
10. Give your assignment a name, choose your start and end dates, and click done.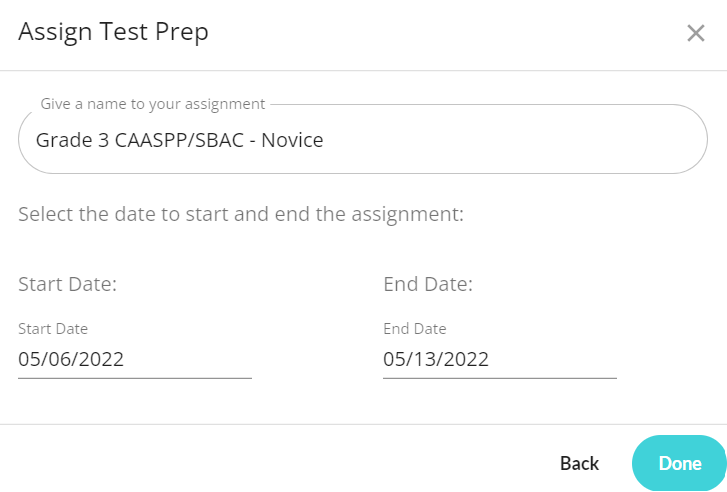 11. When your screen refreshes, you will see your Assignment Report dashboard.
If you have any questions or concerns please see our FAQ or email us at support@eyeread.co