Educators have the flexibility of assigning students passages and questions from a selection of premade content packs. Continue reading to find information regarding assignment creation and deletion. If you would like additional information on our premade content packs view the article What are Premade Content Packs?
What is an Assignment in Dreamscape?
A teacher may assign an assignment to a class for students to receive passages and questions on specific topics. We have a variety of options to choose from for a range of grades! Once assigned, students will receive passages and questions through normal gameplay and will not be notified they are working on an assignment. Our adaptive technology is working in stealth mode in the background to provide the assigned content to students! The assigning teacher can view student progress from our assignment tool.
How Do I Assign Content?
1. Sign in to your Educator Dreamscape account.
2. Choose the class you are making the assignment for.
3. Select Assignments Calendar.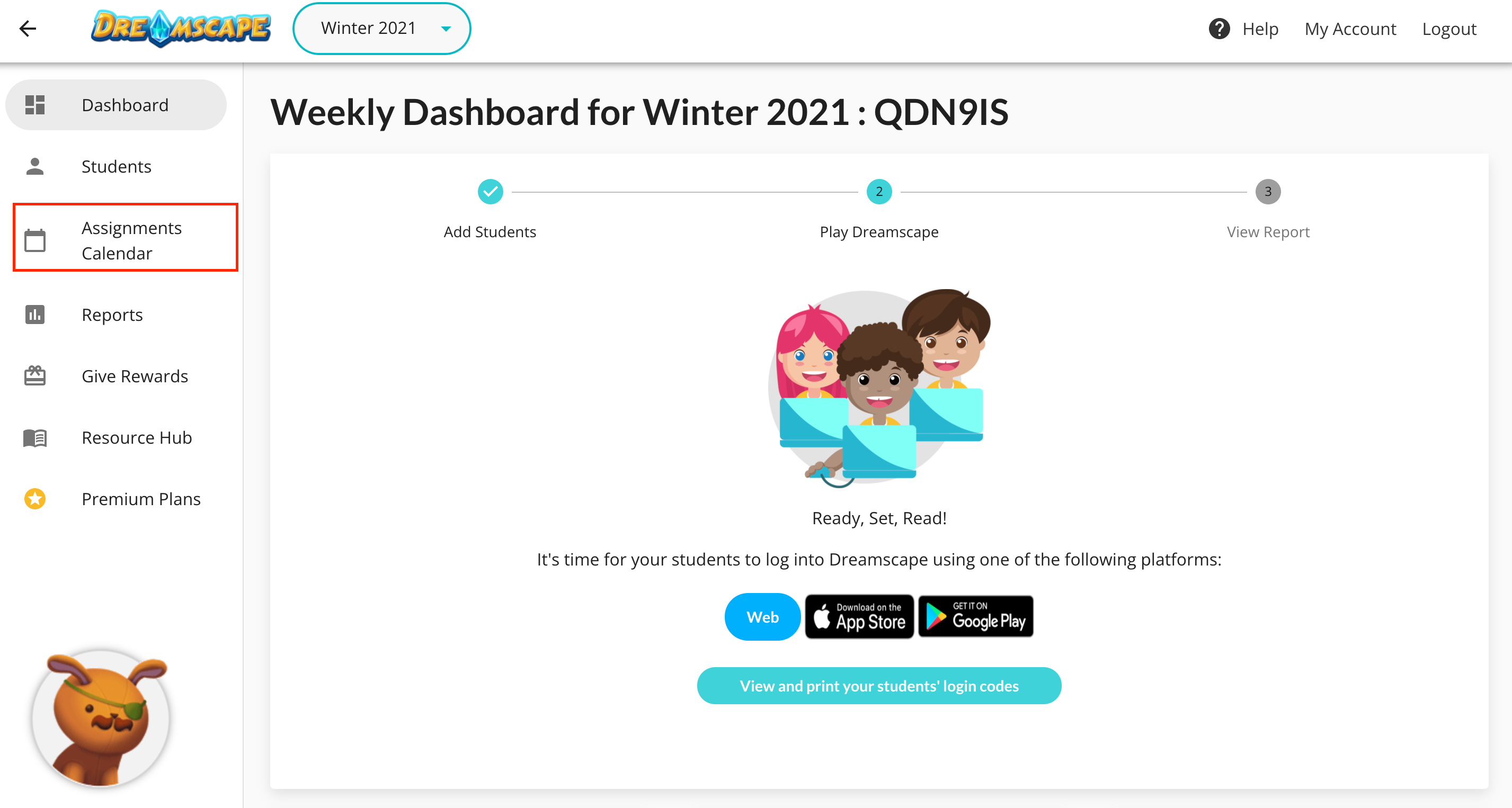 4. Select Create Assignment.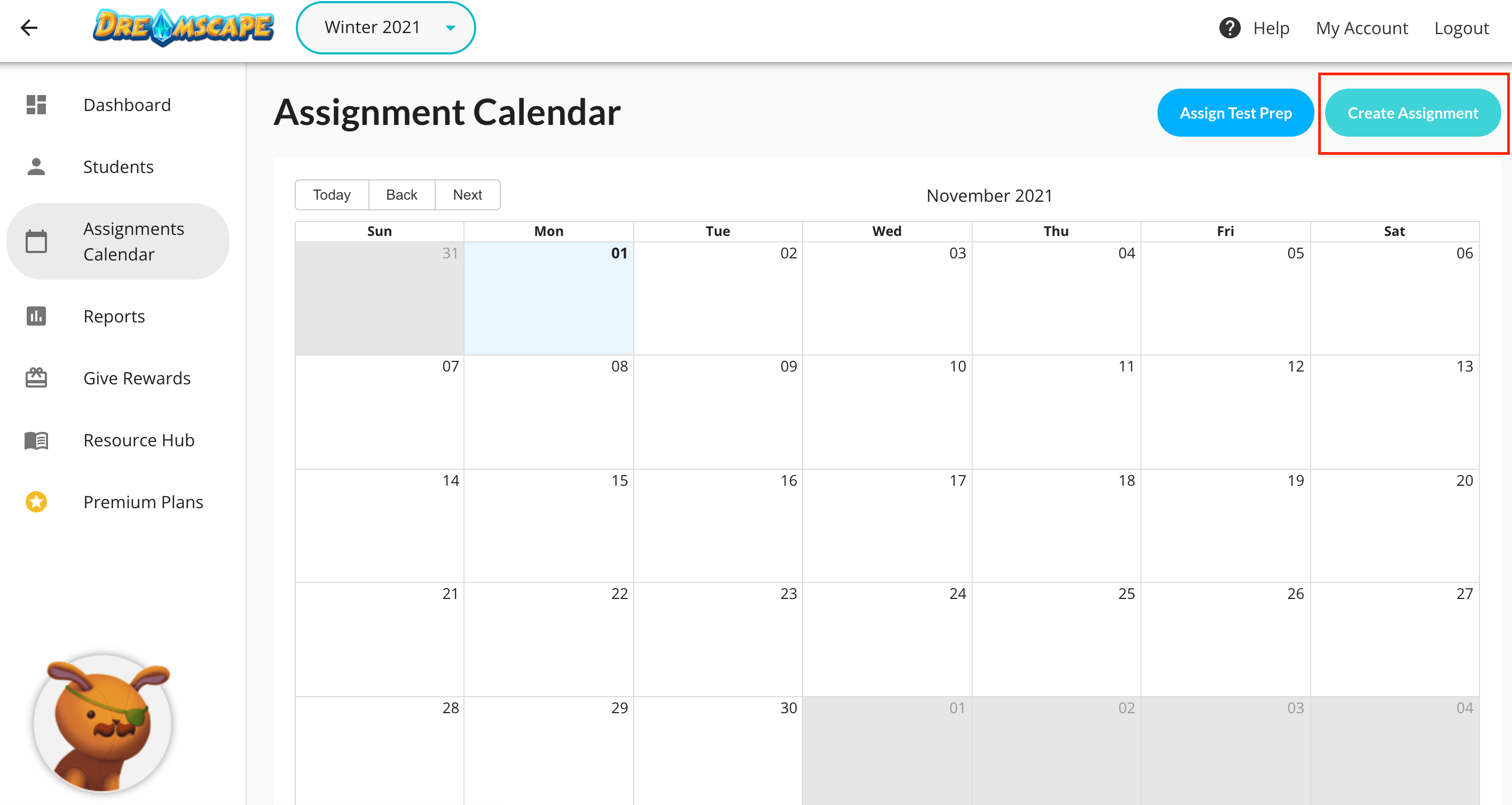 5. Select the type of assignment you want to assign.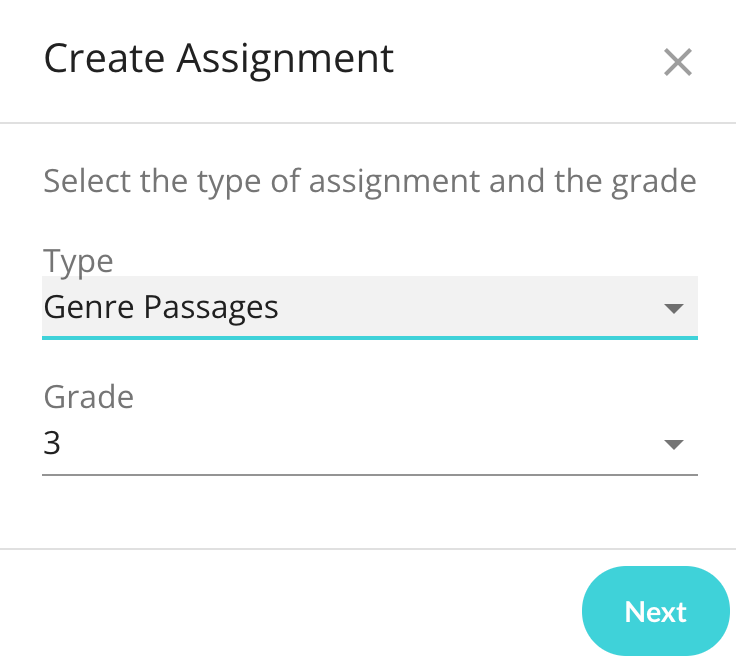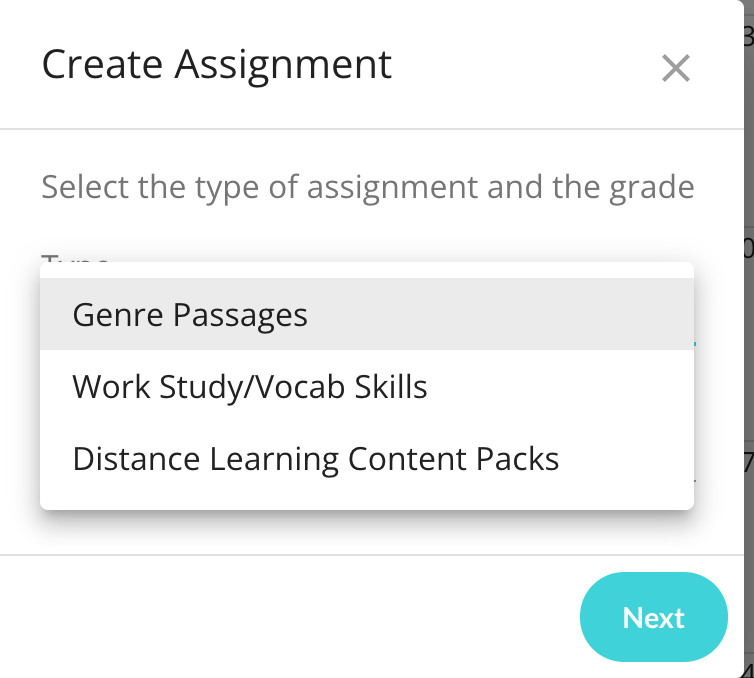 6. Select the Grade and then Next.
7. Now you can choose which specific type of content you would like to assign. This screenshot is the Genre Passages. You can assign from a variety of genres and then the number of passages you want students to receive.
8. After you've made your choices, click Next.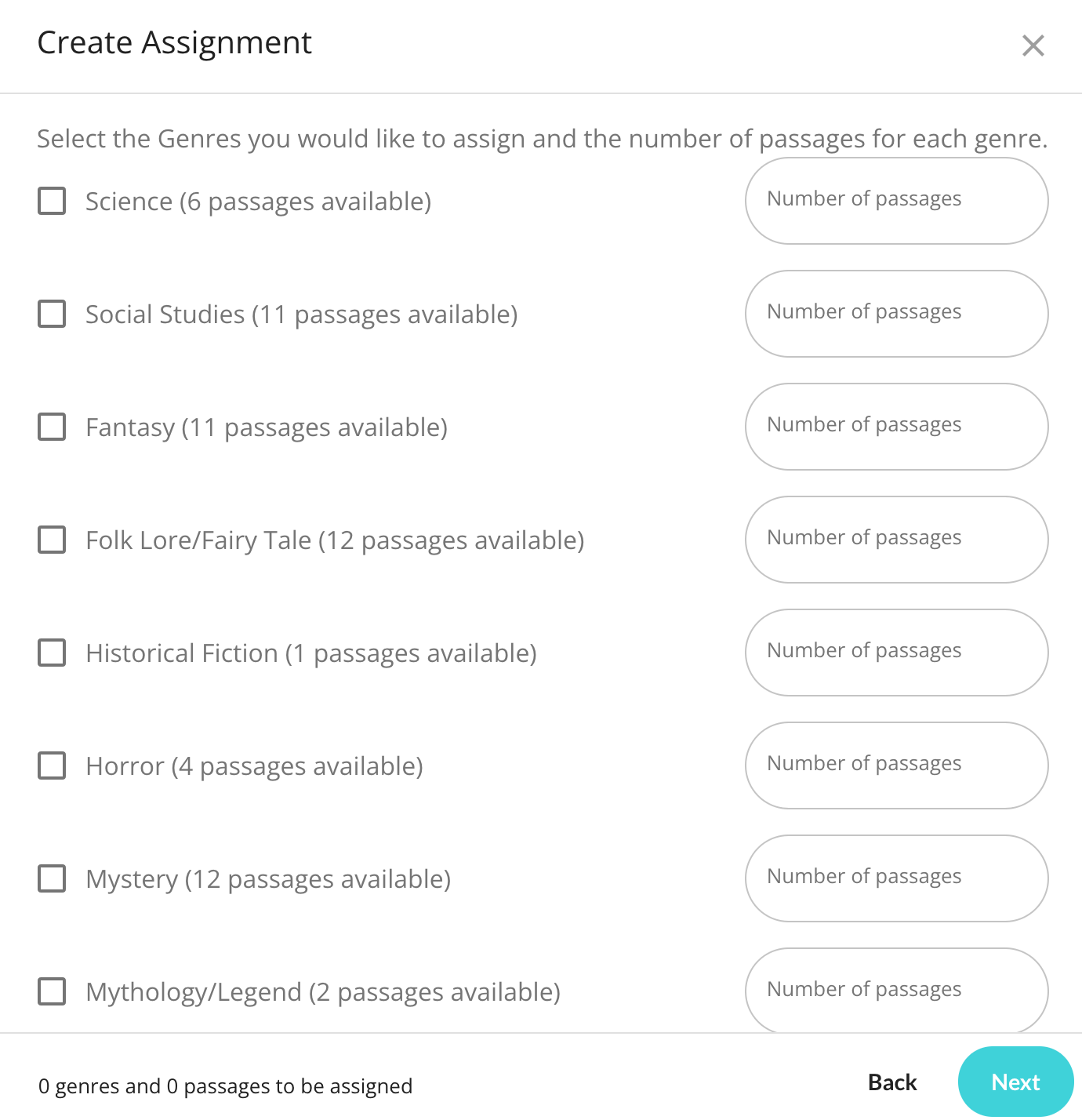 9. Select the students to receive this assignment. You can select the entire class or individual students.
Note: This is a great way to differentiate your instruction!
10. Give your assignment a name, choose your start and end dates, and click done.
11. When your screen refreshes, you will see your Assignment Report dashboard.
Deleting Assignments
1. Sign in to your Educator Dreamscape account.
2. Choose the class to find the assignment you want to delete.
3. Select Assignments Calendar.
4. Click on the assignment you want to delete.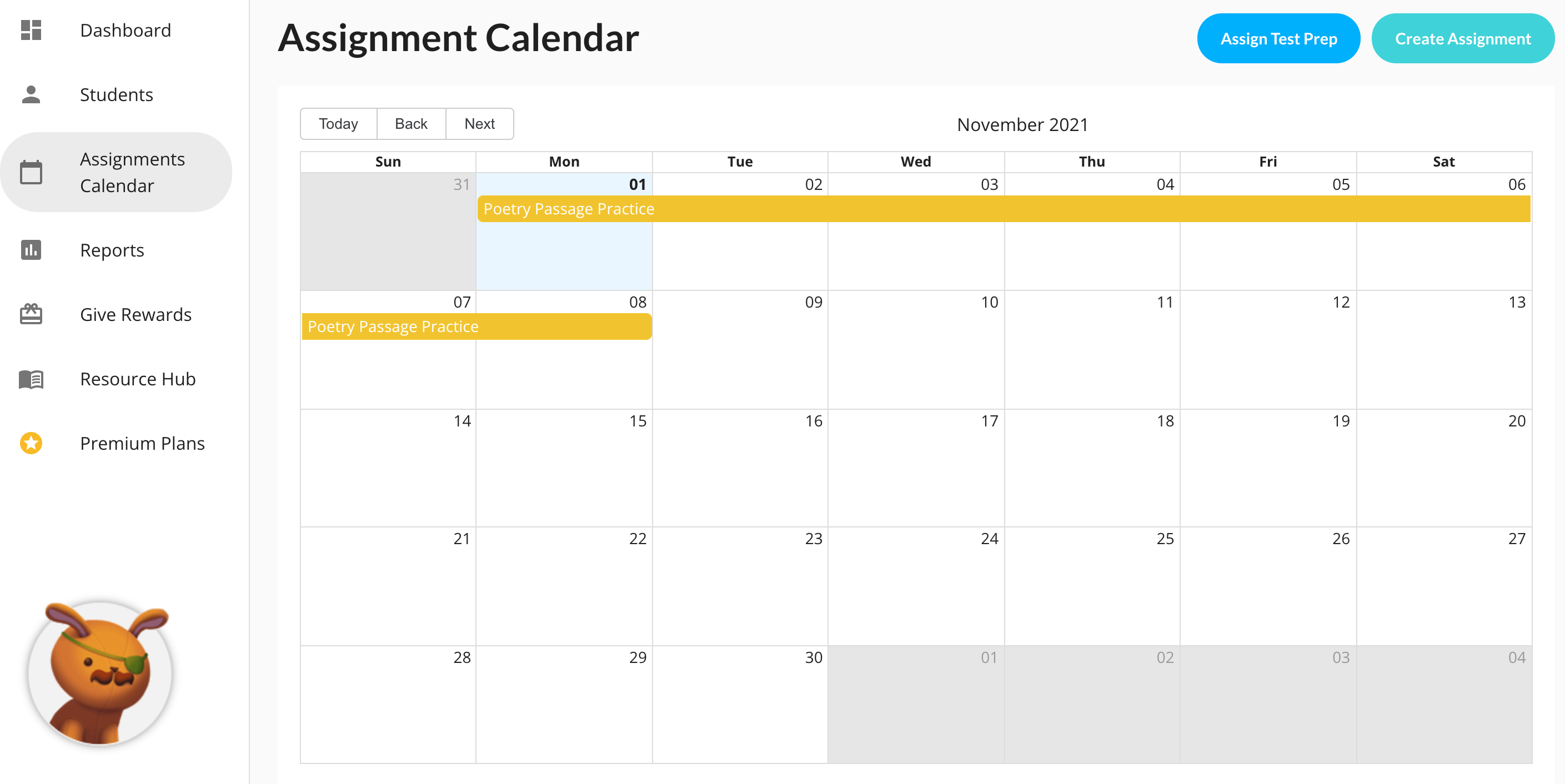 5. The Assignment Report dashboard will open
6. Click on the 3 stacked dots on the top right of the page.

7. Click delete to remove the assignment.

Editing Assignments
1. Follow steps 1-6 under Deleting Assignments.
2. In the Assignment Report, click on Edit Name or Dates.
3. Here you can change the Assignment Name and End Date.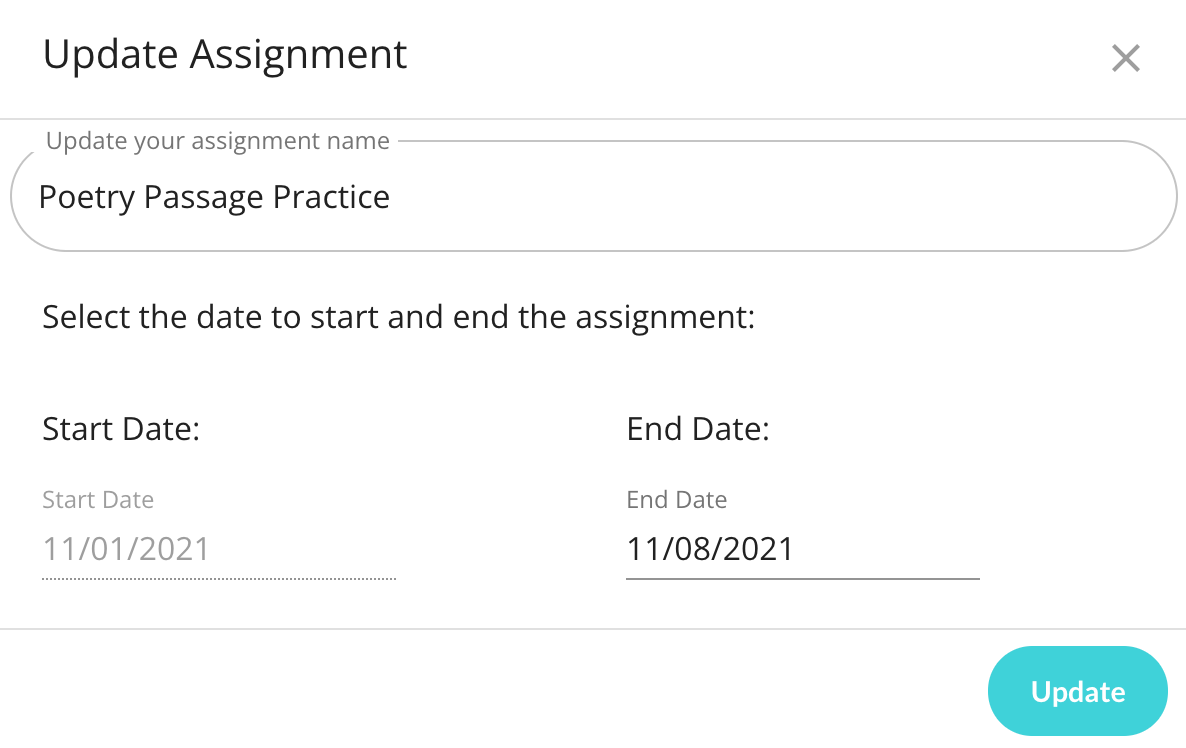 If you have any questions or concerns please see our FAQ or email us at support@eyeread.com