1. To change a player's reading level, please follow these steps.
Note: A player in grade 5 is equivalent to a grade 5 reading level.
Please adjust the grade level according to the students' reading level.
2. Sign in to your Dreamscape account.
3. Select the class the player is in.
4. Select the Students button.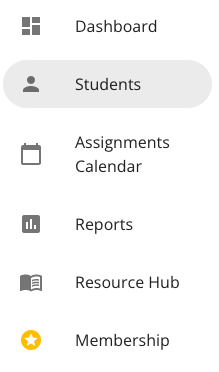 5. Select the pencil beside the player you wish to change the reading level

6. Select the player's new reading grade.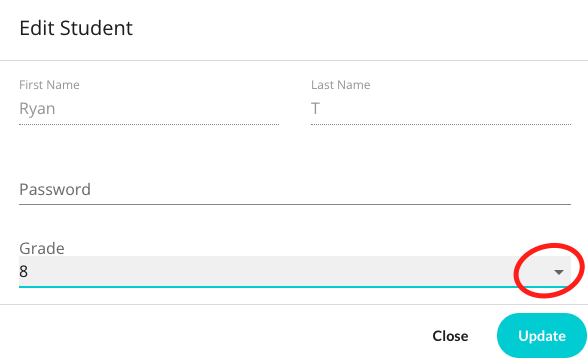 7. Select Update to confirm the change.
Congratulations! You have changed the player's reading level.
If you have any questions or concerns please see our FAQ or email us at support@eyeread.com