You can use your Google email to sign in to your Dreamscape Administrator account!
1. Click Sign In With Google on the Sign in page.
2. A pop-up will appear where you can choose which Google account to sign in with. Please select
your G Suite Administrator account.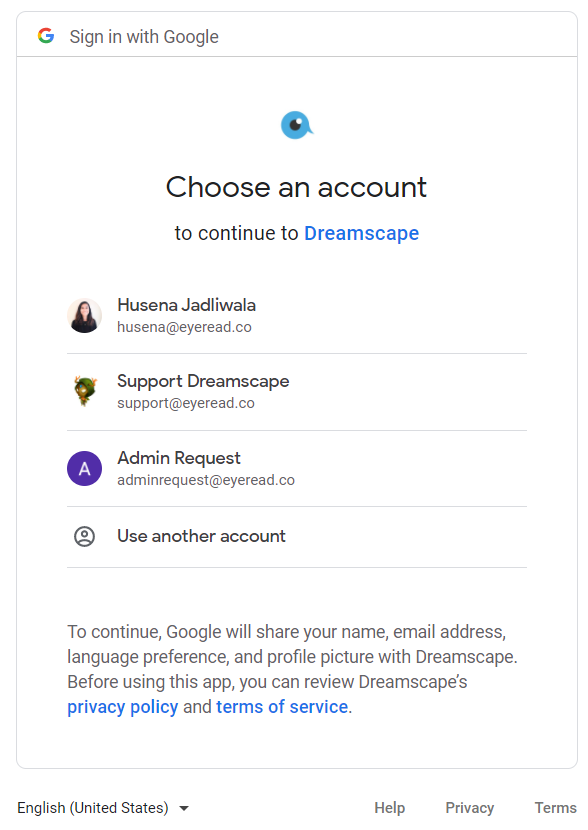 3. Next, if you have a Dreamscape Administrator account, select the first option. If you are new to Dreamscape, select the second option.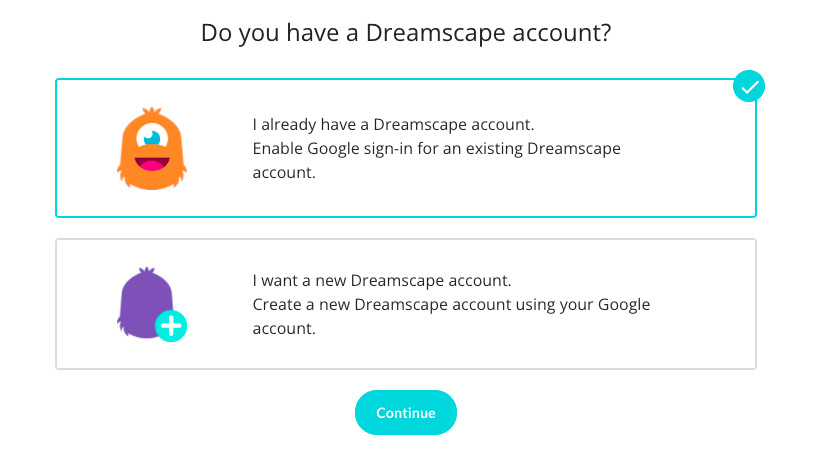 4. If you've selected the first option, enter your Dreamscape Administrator account information.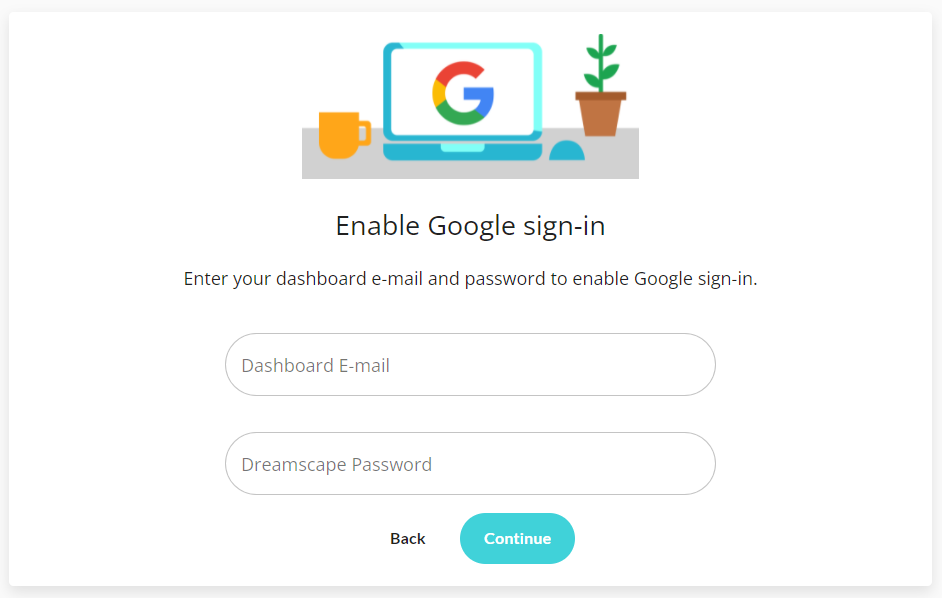 5. After signing in, you're now ready to start creating teacher accounts, classrooms, and students!
Note: 

You can ONLY use the Google Classroom sync feature if you are signed into the teacher
google account that is tied to the Google Classroom.  Just a G Suite Administrator account


will not work.
If you have any questions or concerns please see our FAQ or email us at support@eyeread.co